Rejuvenating Massages
Bhava Beauty and Wellness is an Avon-based massage studio with a wide variety of massage offerings. Our qualified practitioners use high-quality, natural oils and aromas to facilitate a deeply rejuvenating and relaxing healing experience for each client. 
We were voted Vail Valley's Best Place for a Massage in 2023!
As a holistic massage studio in Avon, Colorado, we empower our clients with several healing experiences. Take a peek at what we're able to do for you!
Want to elevate your spa experience to the next level? Take a peek at our organic massage add-ons!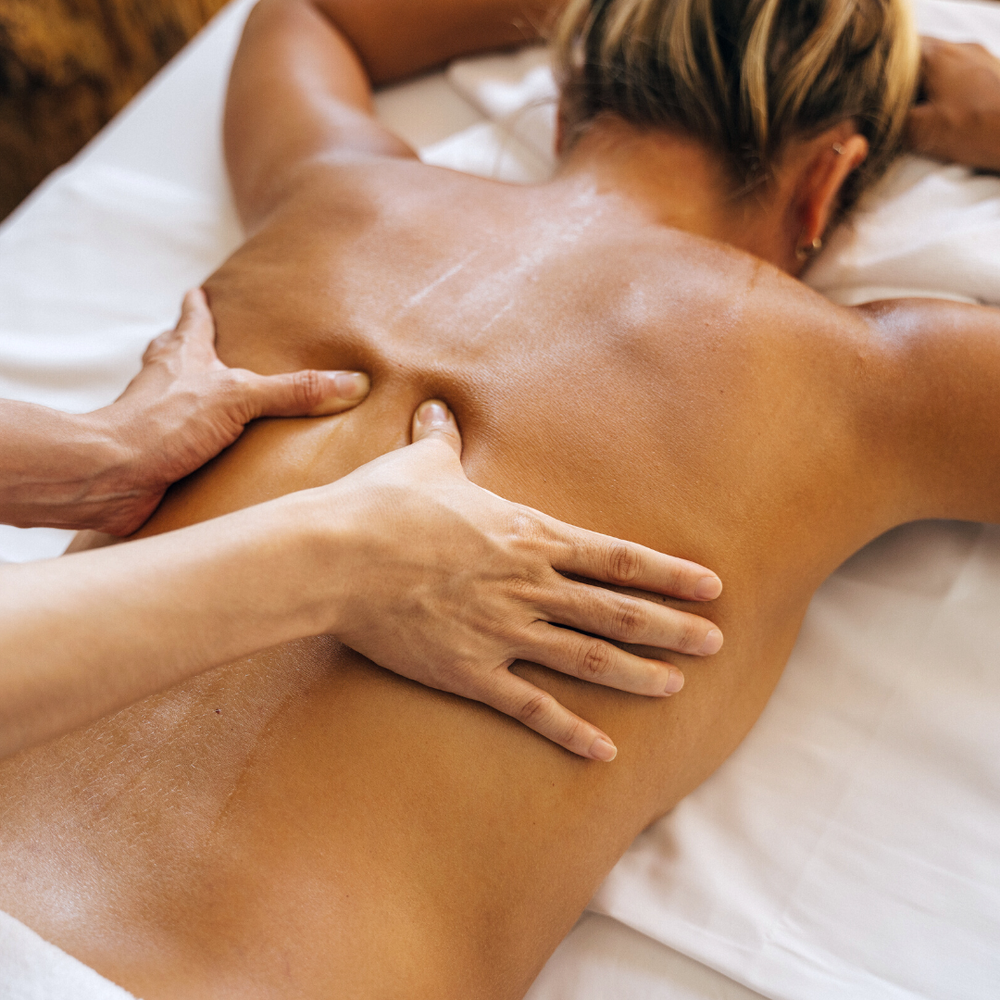 Massage
Restore Massage - This classic Swedish massage relaxes the body and renews the mind. Light pressure with long, gliding strokes in the direction of blood returning to the heart, this massage increases the level of oxygen in the blood, improves circulation, and supports flexibility.
50 minute $160 / 70 minute $225 / 90 minute $290

Deep Tissue Massage - Our Deep Tissue Massage eases specific areas of tension and rids imbalances in the body. During this treatment, our expert massage therapists apply targeted pressure to the deepest muscles and fascia (aka the connective tissue surrounding your muscles). For that reason, we recommend deep-tissue massages to clients seeking relief from chronic aches and pains including stiff necks, sore backs, low back pain, leg muscle tightness, and sore shoulders.
50 minute $170 / 70 minute $235 / 90 minute $300

Prenatal Massage - Our Prenatal Massage is a traditional Swedish massage that caters to the needs of expectant mothers. Because every pregnancy is unique, our Prenatal Massage in Avon is tailored to our client's specific bodies and circumstances. Through gentle pressure and techniques our qualified practitioners bring relief to the body and stave off prenatal discomfort.
50 minute $160 / 70 minute $225 / 90 minute $290

Hot Stone Massage - Our Hot Stones Massage combines the application of heated mineral stones with our therapeutic massage techniques. Among the many Hot Stone Massage benefits, this offering relaxes the muscles, relieves tissue tension, and amplifies relaxation.
70 minute $245 / 90 minute $315
Reflexology Massage - Reflexology rests on the notion that all organs are reflected in various parts of the feet. By applying pressure to specific points on the hands and feet, our Reflexology Massage energetically stimulates the body's organs and glands. As a result, the Reflexology Massage reduces pain, improves digestion, strengthens the immune system, relieves sinus pressure, stimulates the nervous system, and encourages relaxation.
50 minute $160 / 70 minute $225 / 90 minute $290
Craniosacral Massage - Craniosacral Massage Therapy senses the subtle oscillations of the cranial, spinal, and sacral bones caused by the movement of cerebrospinal fluid. Wherever those oscillations are out of sync, our massage therapists gently return the bones' movement to alignment. The pressure used is equivalent to the weight of a quarter – yet it successfully relieves tension held in the central nervous system, eliminates pain, strengthens immunity, and boosts overall well-being.
50 minute $160 / 70 minute $225 / 90 minute $290
Rejuvenating Body Treatment - Experience a relaxing full body exfoliation coupled with lymphatic drainage. An organic sea sponge is used to dry brush followed by a gentle body plane with an organic skin recovery complex. Warm towels are followed by an application of an organic skin salve and gentle massage. This treatment is beneficial to move stubborn blood and lymph which can help detox the body, decrease cellulite, rejuvenate dull skin and relax the nervous system.
50 minute $150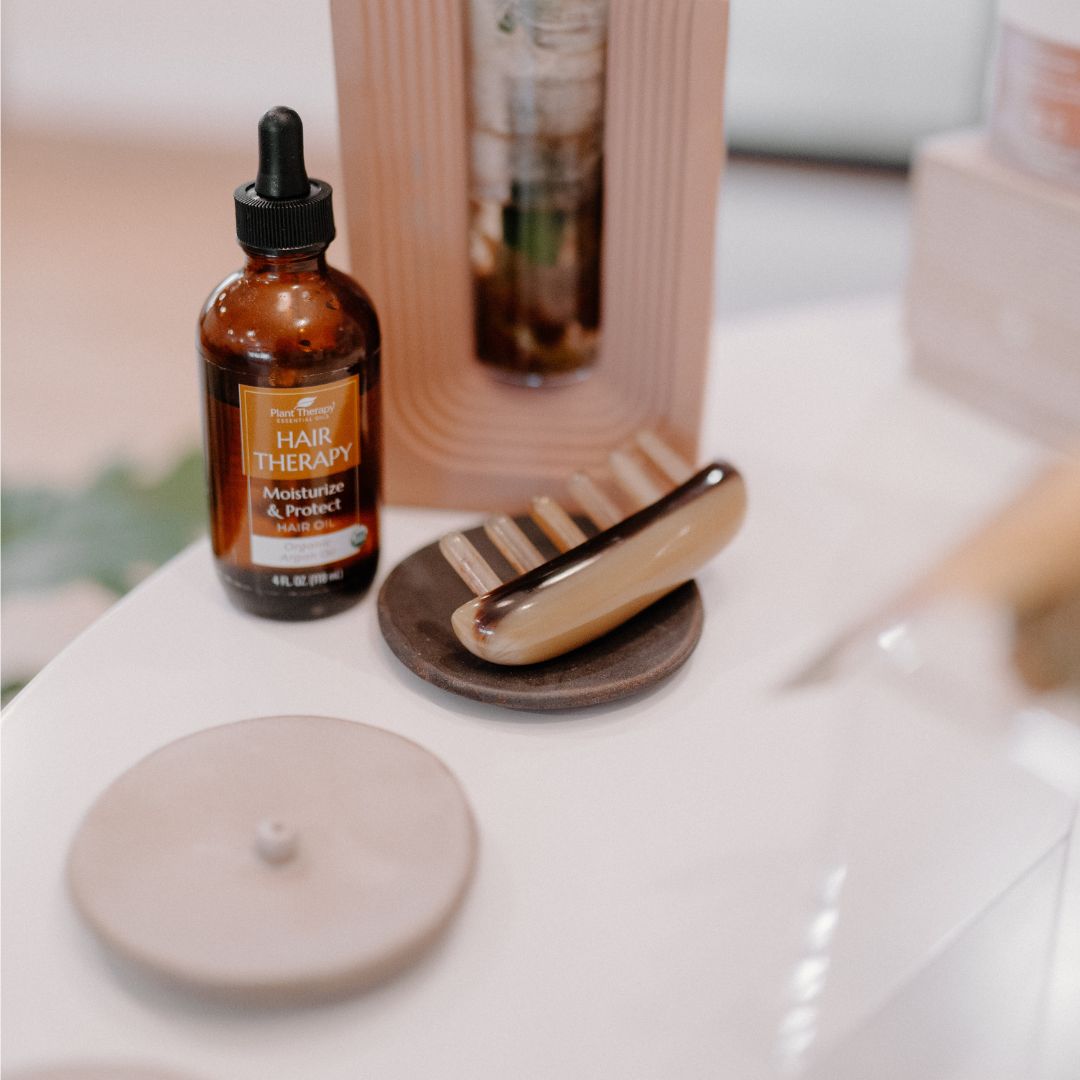 Massage Add-Ons
Herbal Infusion Oil - Bhava Beauty and Wellness uses the highest-quality, natural herbal infusion oil to elevate your relaxation experience. $20 (no additional time needed)

Hair and Scalp Treatment -Did you know the scalp ages 6 times faster than the skin on your face? Dry scalp can lead to signs of premature aging and brittle hair. Restore your scalp with this relaxing warm oil hair and scalp treatment. $50 (20 minutes)

Hydrating Hand and Foot Treatment - Dry skin is a side effect of living and operating at altitude. And if your dry hands are plaguing your experience in the mountains, allow us to replenish your skin's moisture with our Hydrating Hand Treatment. $25 (no additional time needed)