About Us
Madalyn's Story
I really got into esthetics because I loved makeup - I loved the creativity and joy it brought me. I quickly fell in love with all things skincare after completing my esthetics training in 2016. I got introduced to holistic esthetics at the Denver School of Botanical and Medical Esthetics and knew that was how I wanted to approach skin.
After beginning my career in the spa industry, I wanted to treat the body more than just the face. I knew skin conditions often had underlying causes or triggers that went beyond the skin alone.
While focusing on my work as a holistic esthetician, I also became a massage therapist. I loved it all - makeup, skincare, wellness, body work, energy work, green beauty, holistic health.
It all became very real for me after my dad passed away from cancer and I was diagnosed with a rare form of cancer myself. My own holistic health journey has inspired what I get to share at Bhava.
I consider myself a bit of a product junkie. I've spent countless hours researching brands and ingredient lists. Often testing products on myself before I know they are right for Bhava.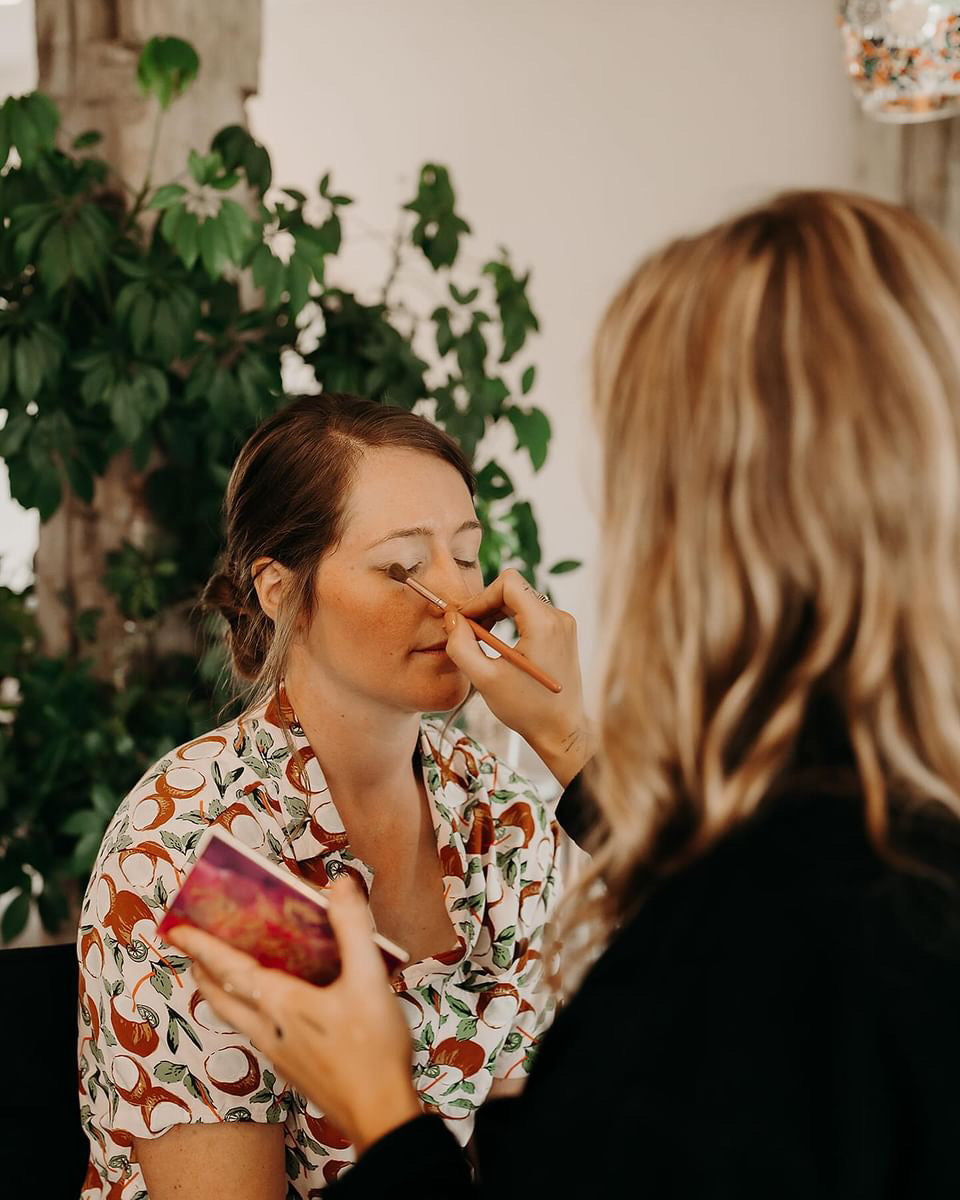 Outside of the treatment room I love being a bridal stylist. It makes me so happy to make people feel beautiful on such a special day. Makeup is my creative expression!
When I'm not at work I love to ski, camp, hike, bike, raft, and take care of my 50 or so house plants. You can probably catch me baking a new gluten free recipe, researching nutrition and product ingredients, or spending time outdoors.
Thank you for trusting me with our health and wellbeing. This is my lifes work and I get to share it with the world.
We aim to provide a safe space for people looking for alternatives to better their health and overall wellness. We strive to supply the cleanest beauty and wellness products and services in the industry without compromising results. Bhava is dedicated to inform consumers of the harmful effects that traditional beauty products and treatments can have on one's health.
It may have taken me years to find products that are safe and clean without compromising performance or luxury. Sunscreen that isn't white and chalky, deodorant that actually works, makeup that covers a blemish, shampoo that doesn't smell like apple cider vinegar- free of parabens, sulfates, petrochemicals, endocrine disruptors or other toxic chemicals, and were not tested on animals. I promise you don't have to give up your favorite products, we've found a safer alternative.
I hope you find your state of peace here at Bhava, just like I have.